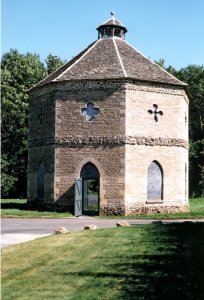 Welcome to the Dovecote
Between 1996-2001 we rescued a fine listed building to now offer a special romantic hideaway for relaxed enjoyment, with fully up to date accommodation. This is the sort of accommodation we would like to see on our breaks - we hope you like it too.
As well as the exceptional privacy and comfort that the Dovecote offers, there is much to do in the immediate vicinity and within a short drive. This web site is designed to help you plan your stay.